Trojan Events for October 2: 7th & 8th Grade Football vs Central Elkader @ Home, 4:15 p.m. an 7th & 8th Grade Volleyball vs Central Elkader @ Home, 4:15 p.m. Good luck Trojans! #TVPride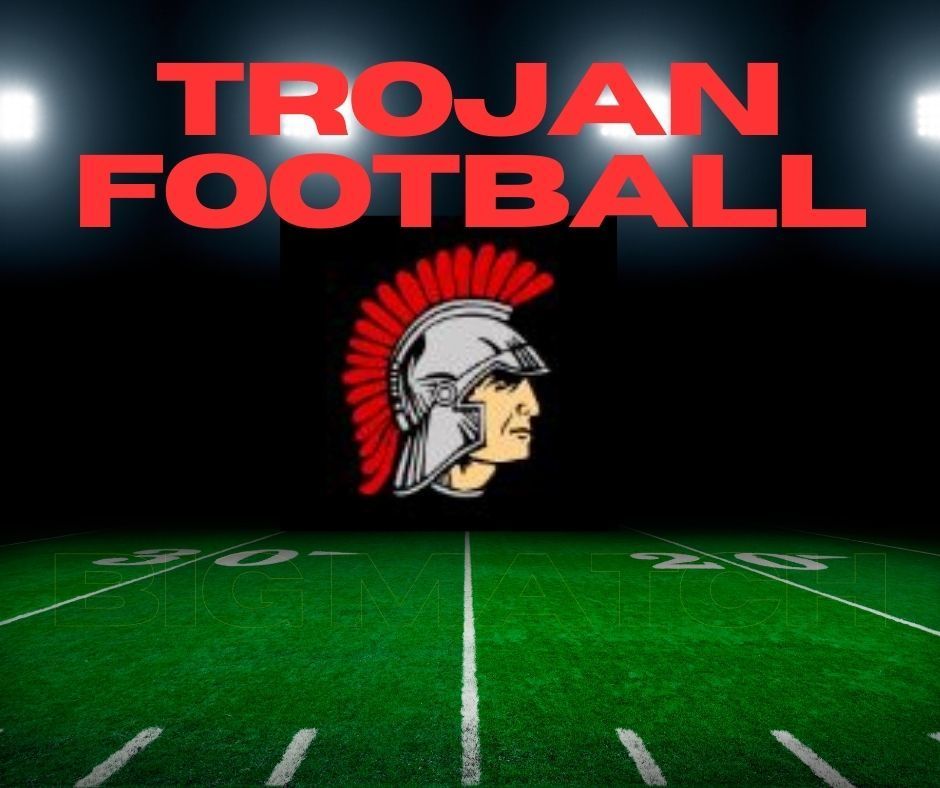 Here is the Athletic and Fine Art schedule for the week of October 2nd #TVPride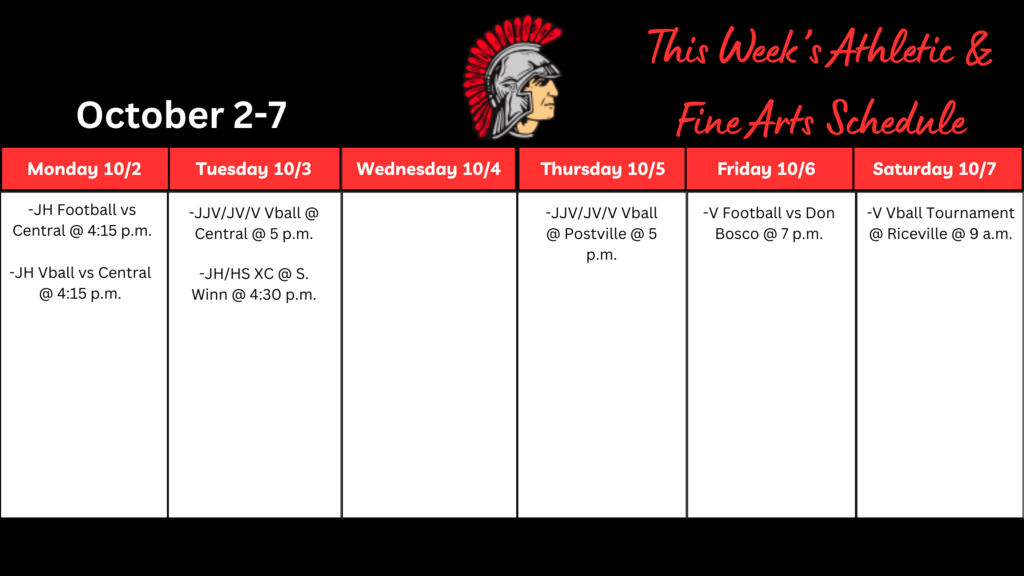 Trojan Events for September 30: Cross Country @ Cresco @ 9:30 a.m. Good luck runners! #TVPride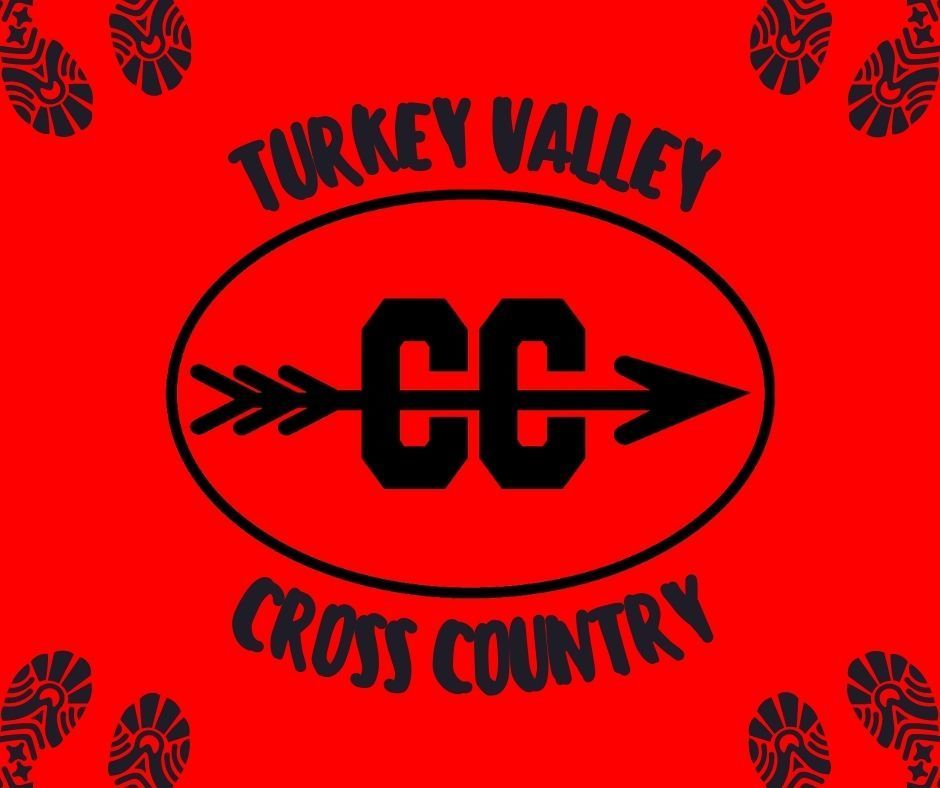 Reminder tonight's Turkey Valley Football game against Waterloo Christian will be AT Turkey Valley. Waterloo Christian will be the designated home team so the Trojans will be wearing their white jerseys! See everyone tonight! Kickoff is at 7 p.m. #TVPride

At tonight's football game you have the chance to support our Iowa Big North student fundraiser. They are selling candles for $20 & will arrive before Christmas to make great gifts. Please look for Aidan by our home stands before the game & by concessions during the game. Thank you! #TVPride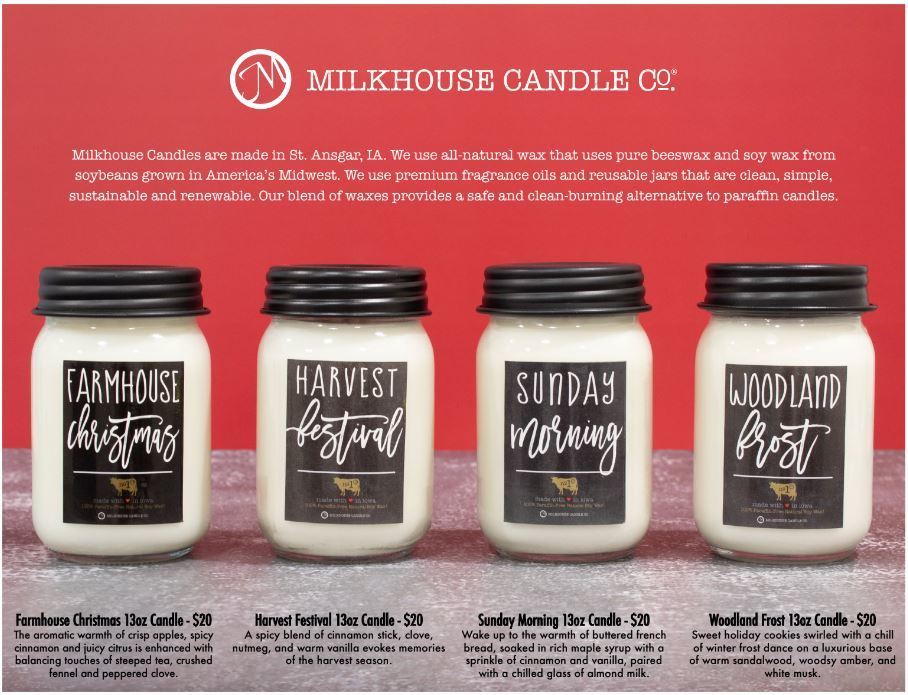 Trojan Events for September 29: Varsity Football vs Waterloo Christian @ Home, 7:00 p.m. Good luck@ #TVPride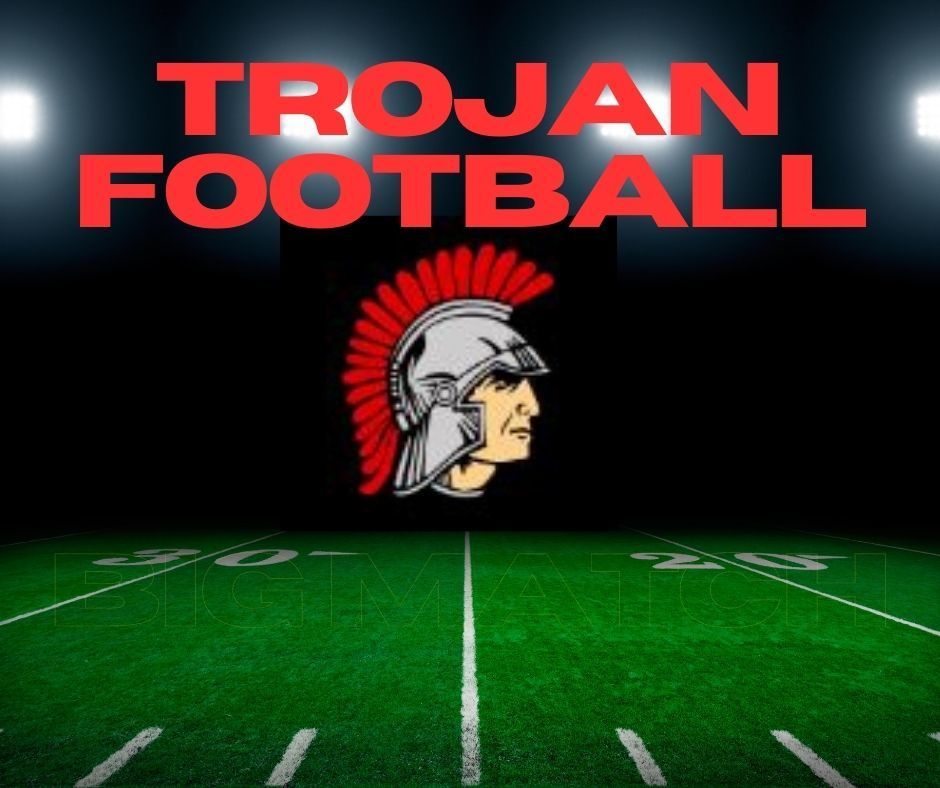 Trojan Events for September 28: 9th, JV & Varsity Volleyball vs Clayton Ridge @ Home, 5:00 p.m. Good luck Trojans! #TVPride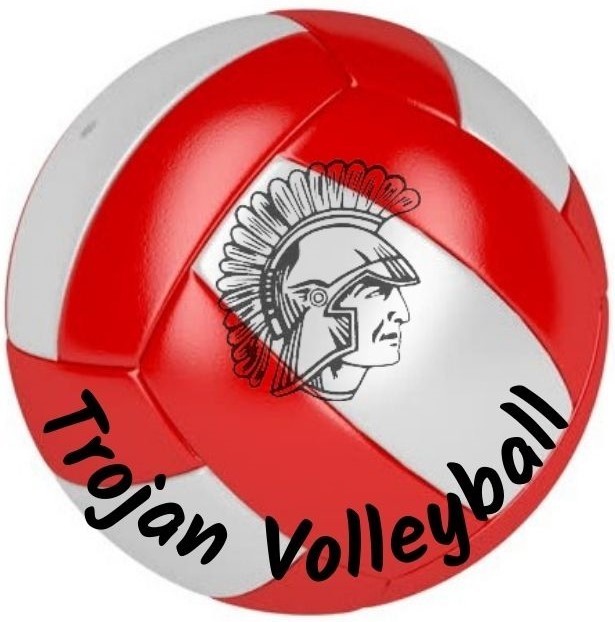 New additions to Turkey Valley Schools! We look forward to having this as a media background! #TVPride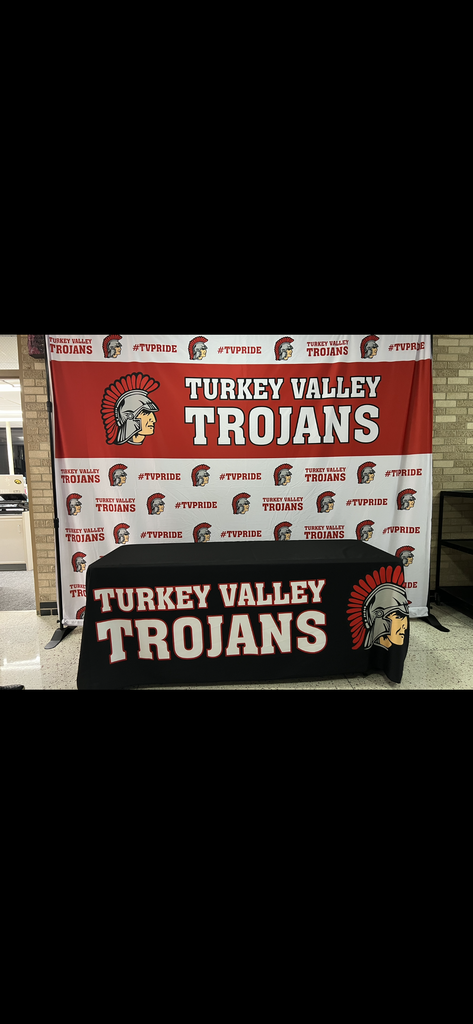 Trojan Events for September 26: 7th & 8th Volleyball vs Postville @ Home, 4:15 and 9th, JV & Varsity Volleyball vs MFL MarMac @ Monona, 5:00 p.m. Good luck Trojans! #TVPride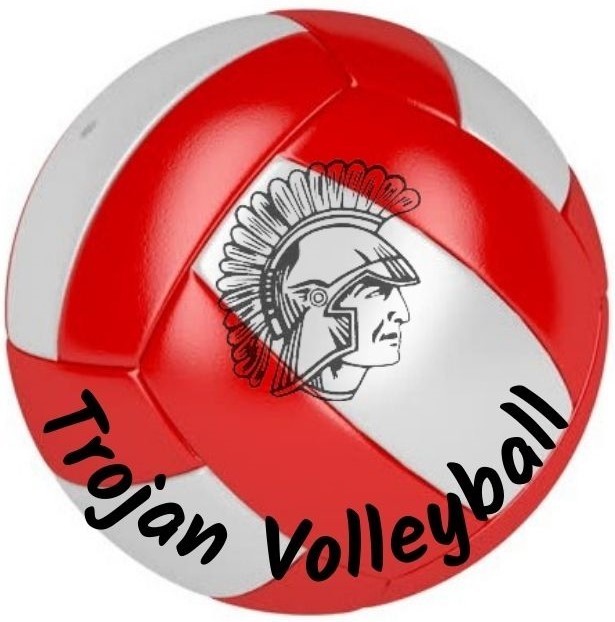 Trojan Events for September 25: 7th, 8th & JV Football vs West Central @ Maynard, @ 4:15 & 6:00 p.m. Good luck Trojans! #TVPride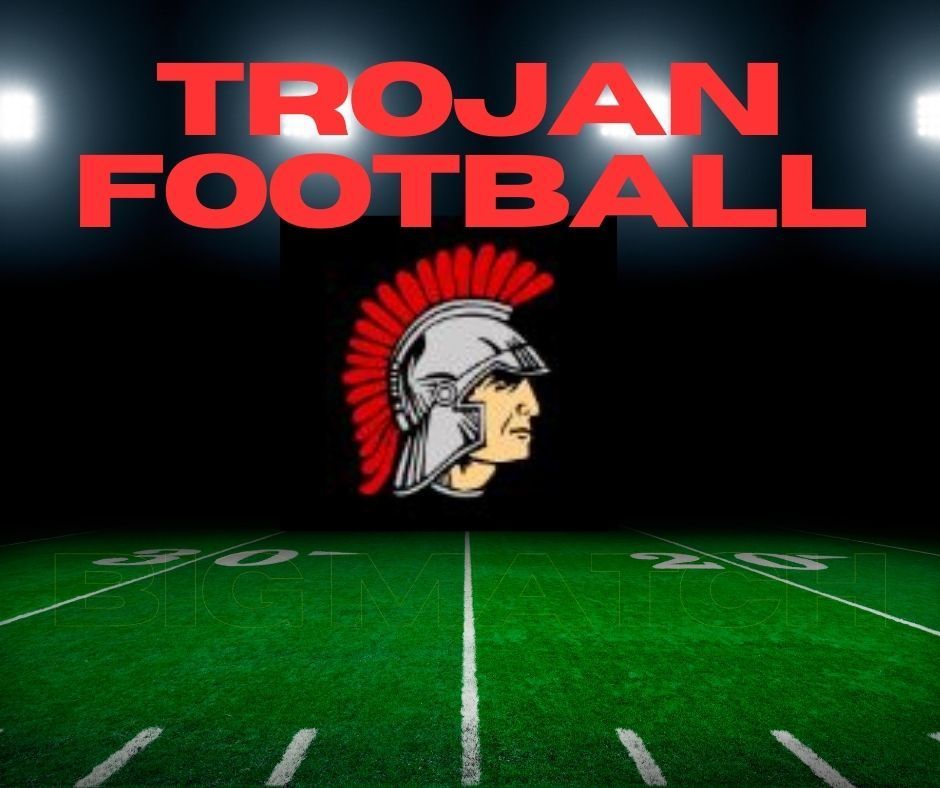 Here is this week's Athletics and Fine Arts schedule #TVPride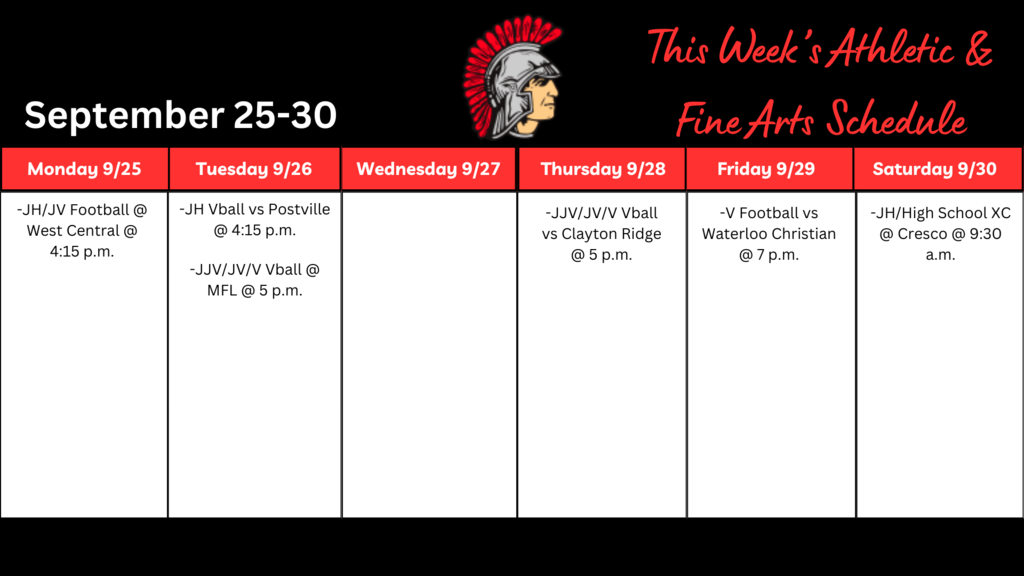 Trojan Events for September 22: Varsity Football vs Clarksville @ Home, 7:00 p.m. with ribbon cutting ceremony for our new concession stand at 6:15 p.m.. Hall of Fame induction during halftime. Go Trojans! #TVPride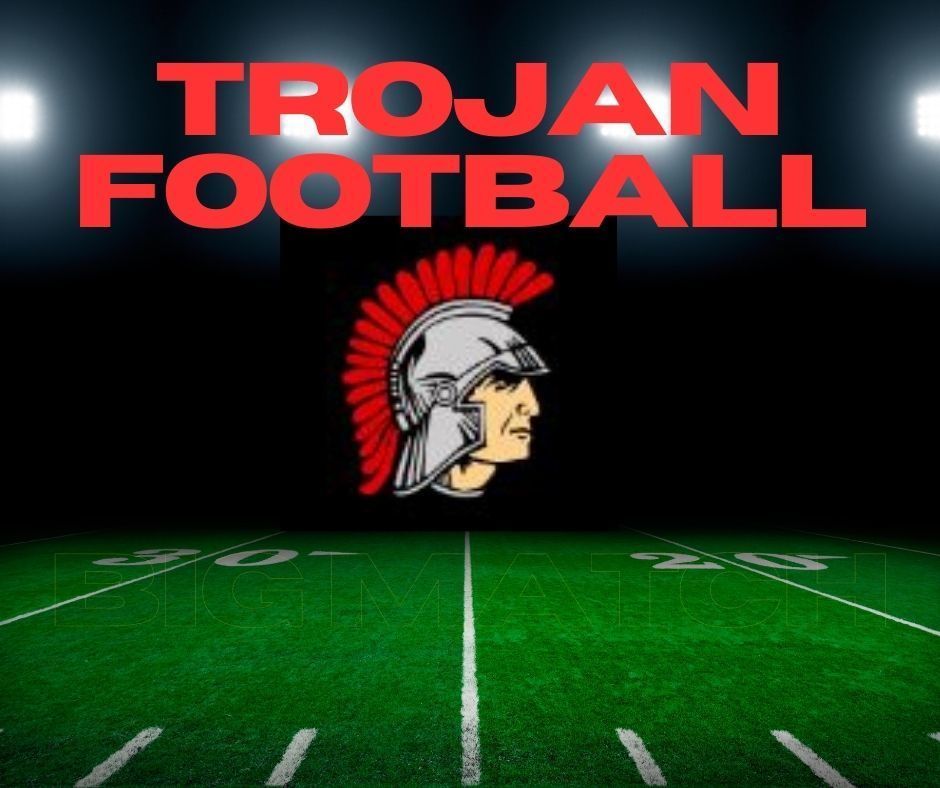 Trojan Events for September 21: 7th & 8th Volleyball vs North Fayette @ Elgin, 4:15 p.m. Go Trojans! #TVPride

Mrs. Raymond's 5th grade class attended Inspire Day at the Norman Borlaug farm. In addition to learning about Borlaug's life and history of life in Iowa, they helped pack 10,000 meals to send to Tanzania. Great job 5th grade! Way to show your TV Pride! #TVPride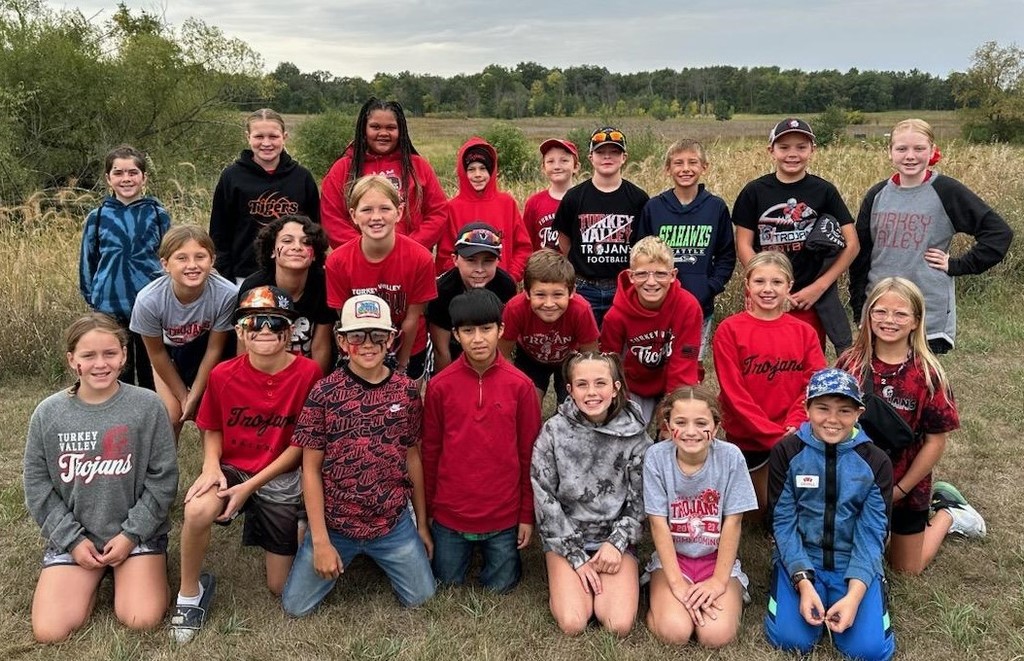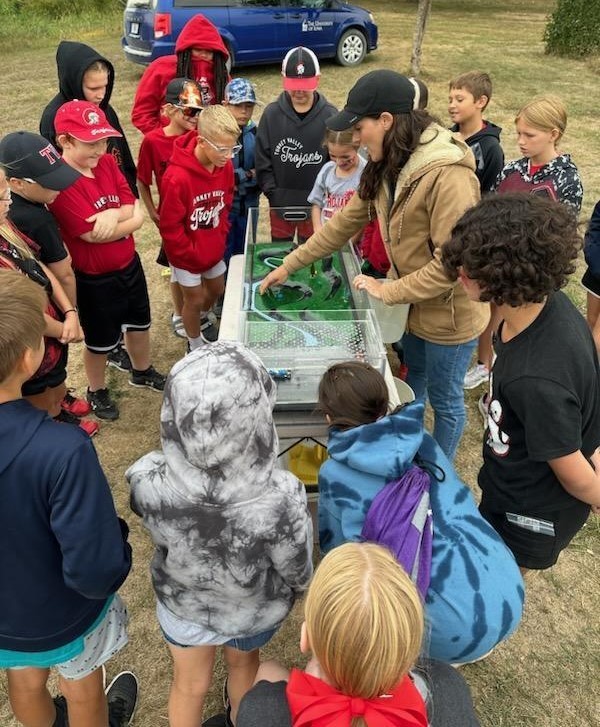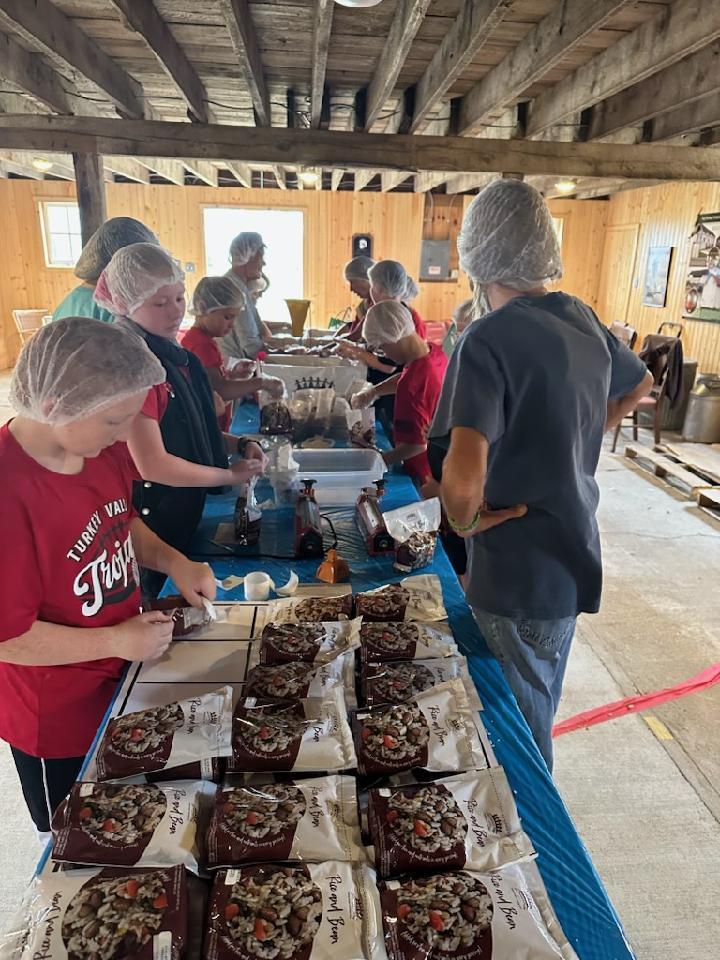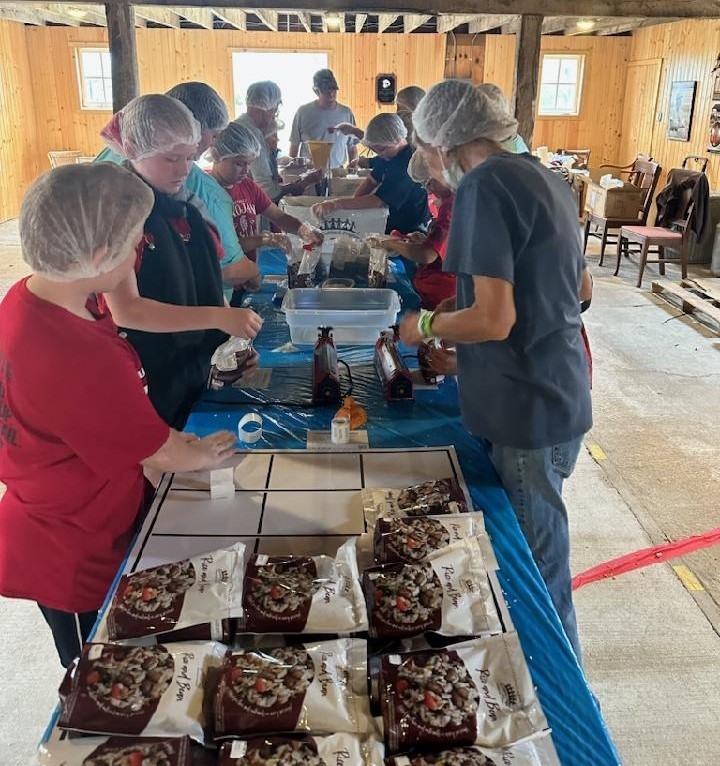 Trojan Events for September 19: Cross Country @ Waukon Golf & Country Club, 4:00 p.m., 7th & 8th Volleyball vs Kee High @ Home, 4:15 p.m., and 9th, JV & Varsity Volleyball vs Kee High @ Lansing, 5:00 p.m. Good luck Trojans! #TVPride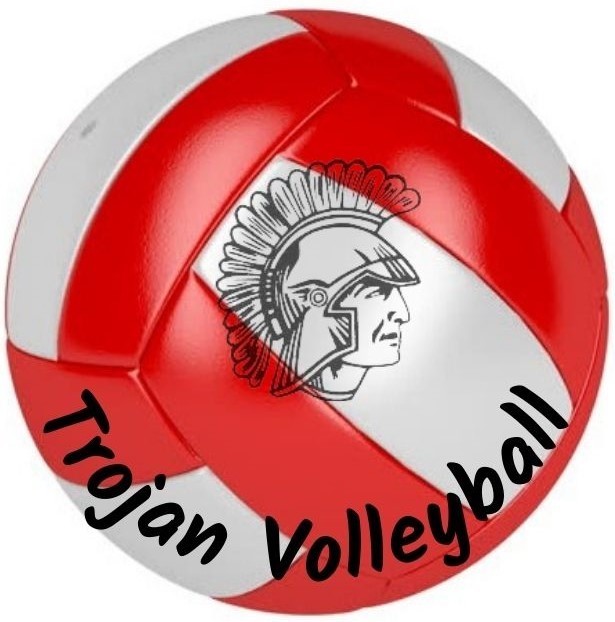 Just a reminder that starting this year we will be charging admission for Junior High Athletics. Admission is $5 for adults, $3 for students, children Preschool or younger are free.

Here is this week's schedule for Athletics and Fine Arts #TVPride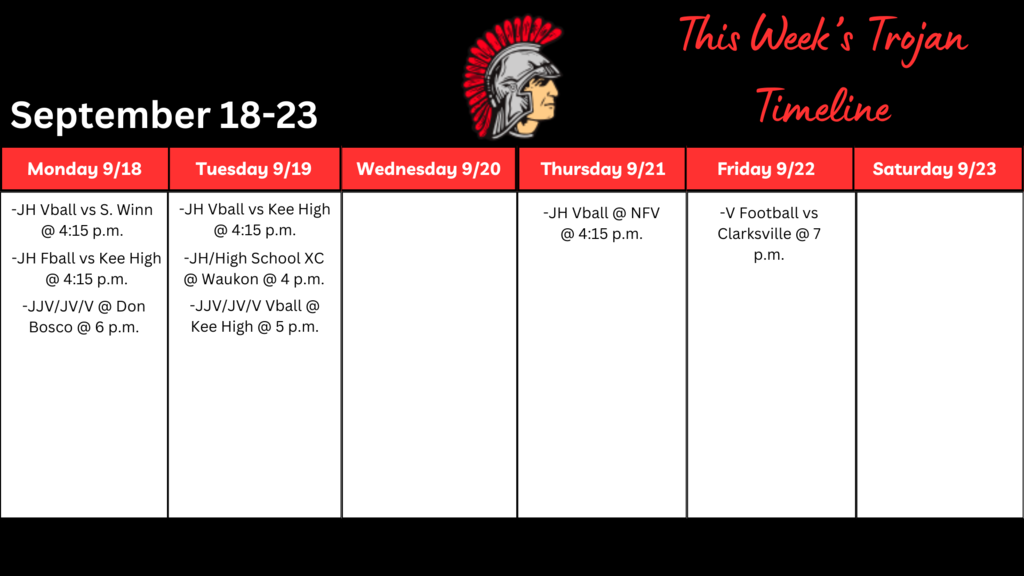 The JV game vs Kee High scheduled for tonight (9/18) has been canceled. The Junior High football game will still play starting at 4:15 p.m.