FYI: Lawler Veterans will be having a flag burning ceremony to properly retire used flags. If you have a flag that needs to be discarded, you may send it to school in a plastic bag by Thursday, Sept. 9th. Mrs. Milbrandt will get them to the Legion for their evening ceremony on the 13th. Thank you

FFA is growing strong at Turkey Valley! They have hit an all-time record number of members. Currently, there are 63 members signed up to participate in FFA. #TVPride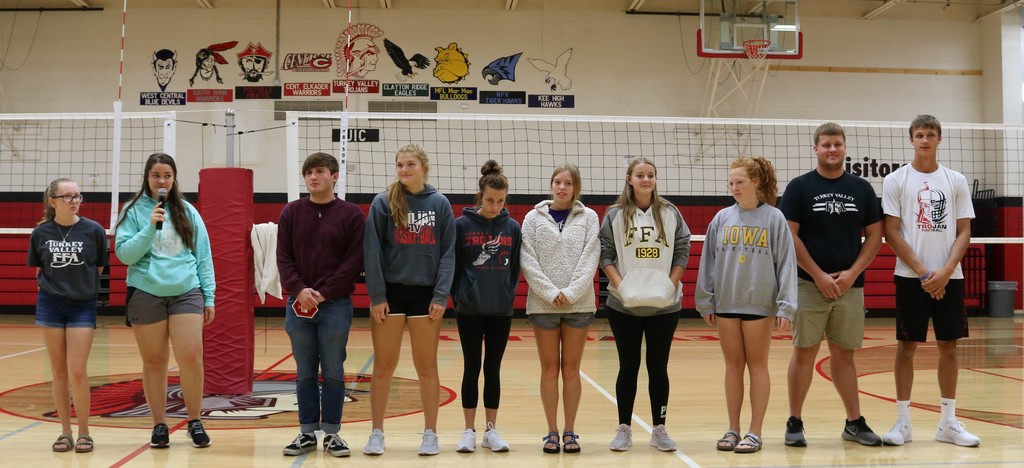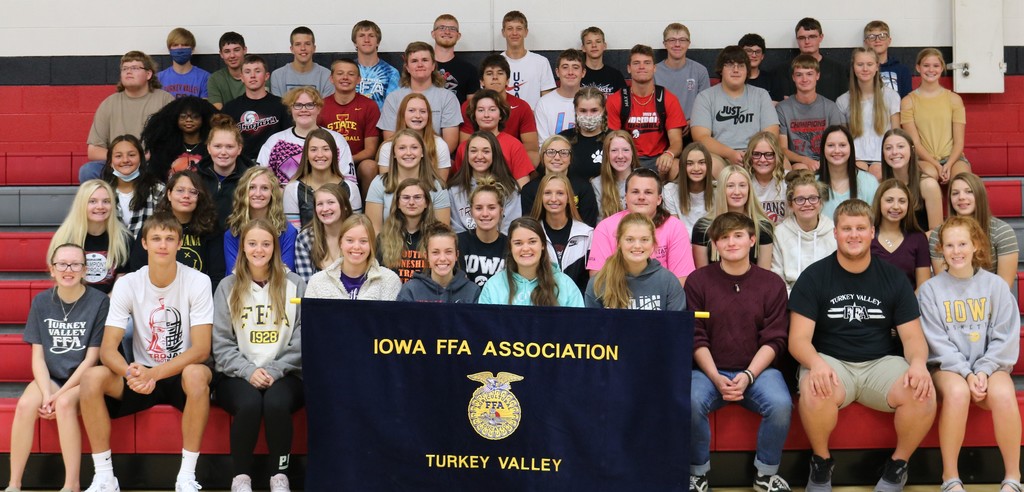 This morning the 7th-12th grade student body took time to celebrate academic achievements from the 2020-2021 school year. Congrats to our students for earning academic certificates, academic letters, and academic chevrons! Keep up the hard work! We are so proud! #TVPride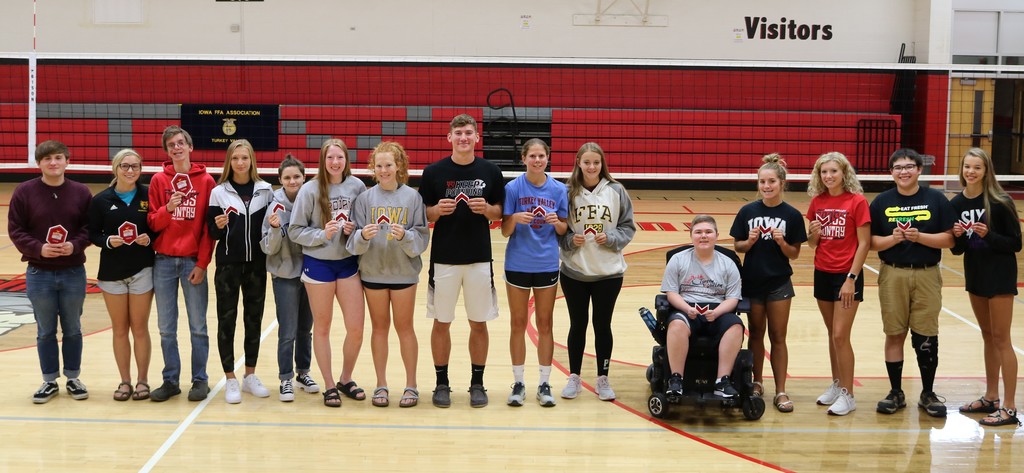 This morning the 7th-12th grade student body took time to celebrate academic achievements from the 2020-2021 school year. Congrats to our students for earning academic certificates, academic letters, and academic chevrons! Keep up the hard work! We are so proud! #TVPride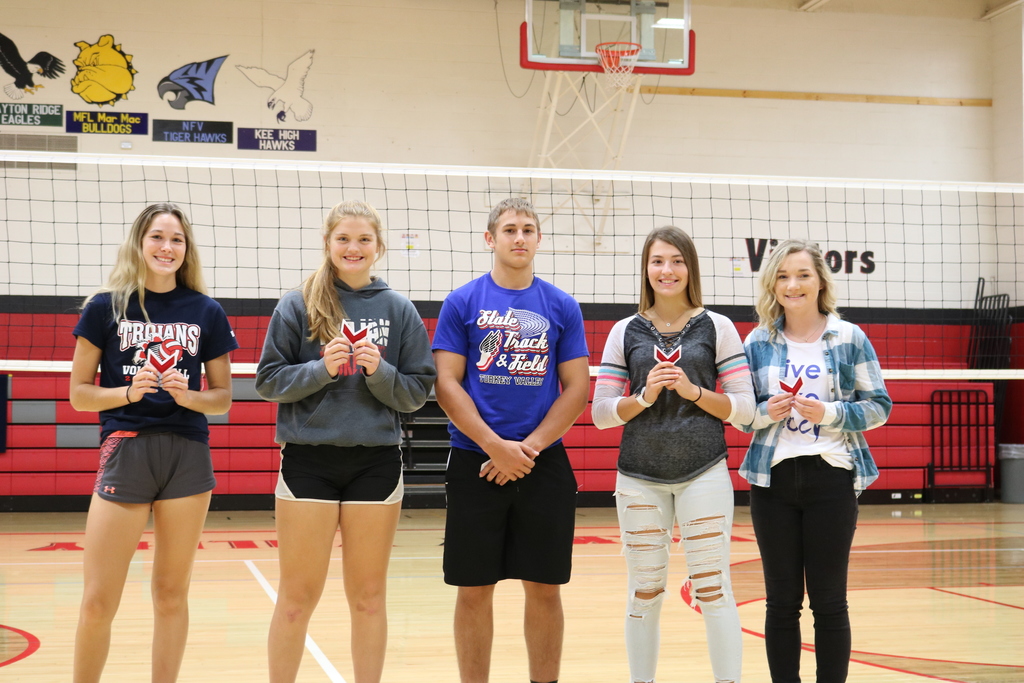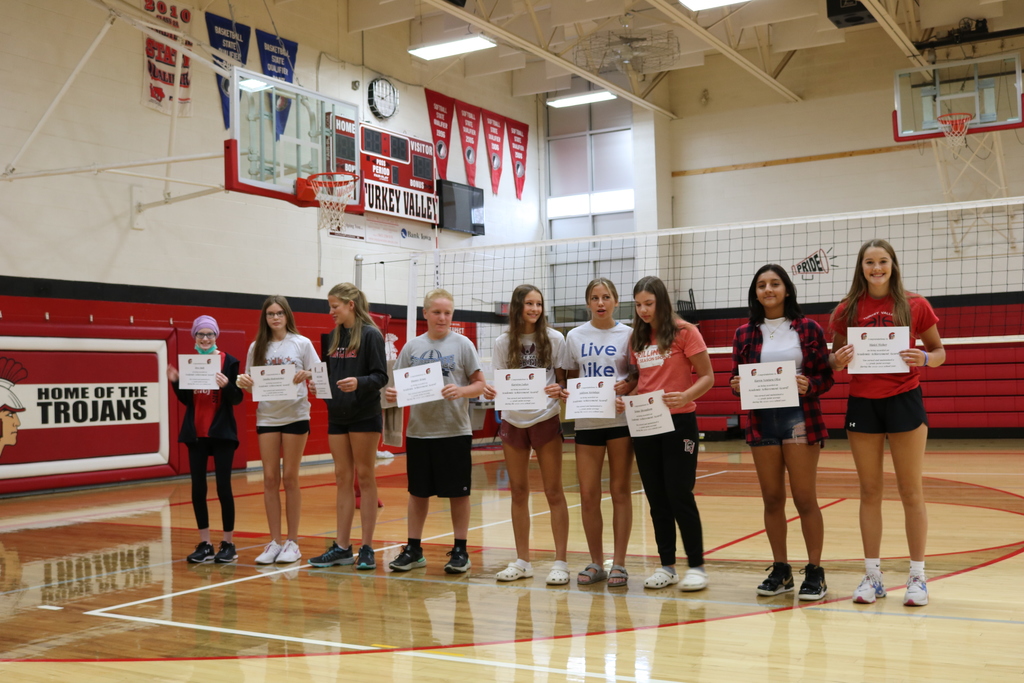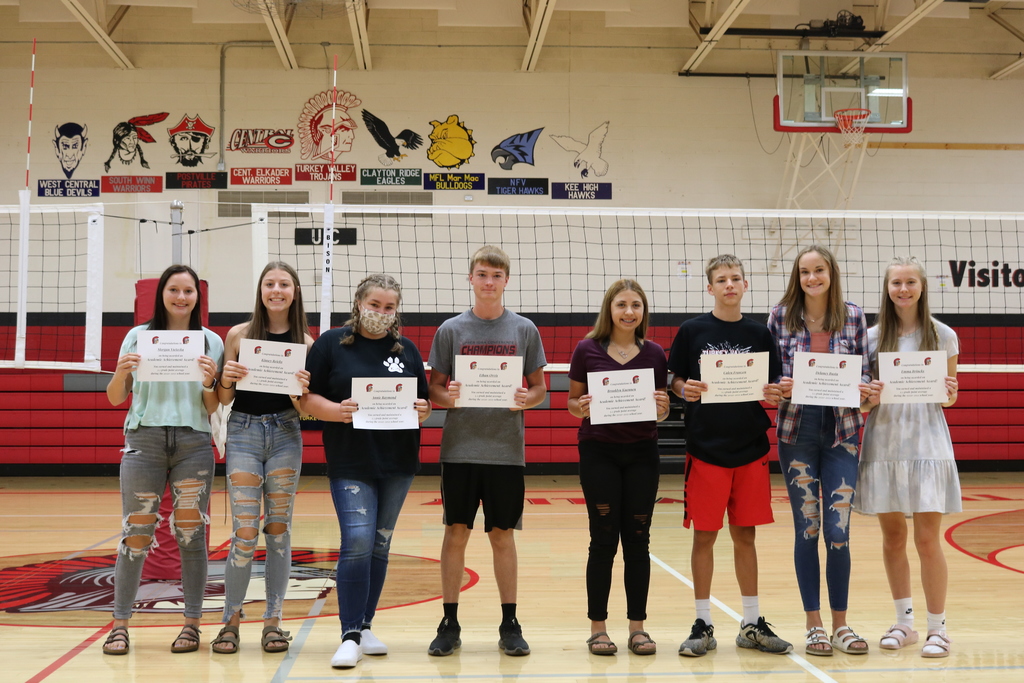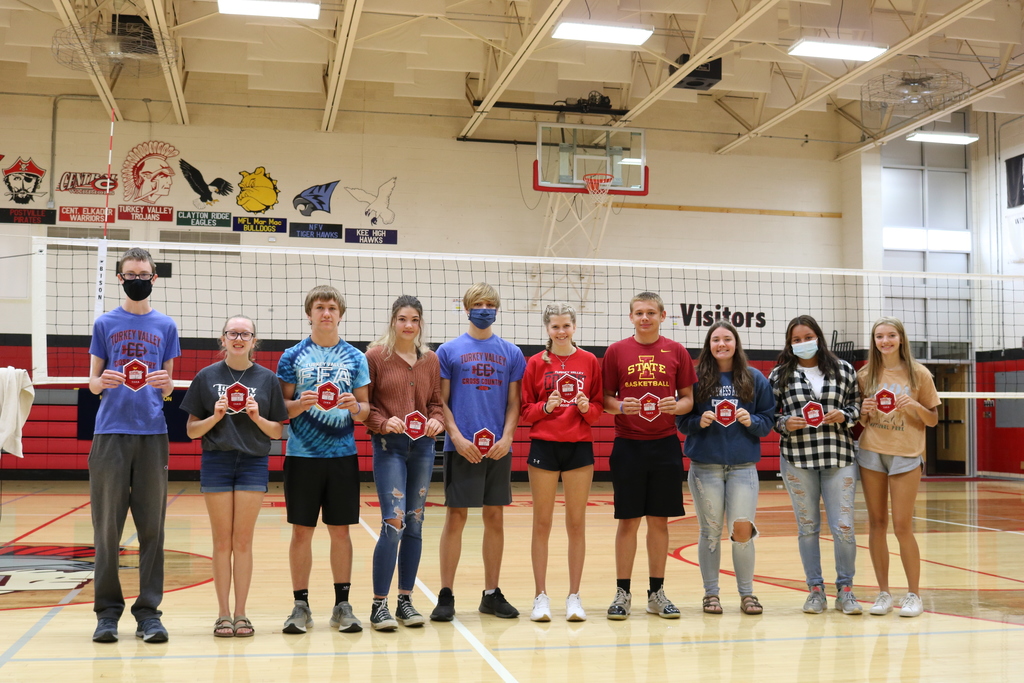 Pride in our school in action. 🥰These students used their recess time to clean up wood chips after the storm from this weekend. #TVPride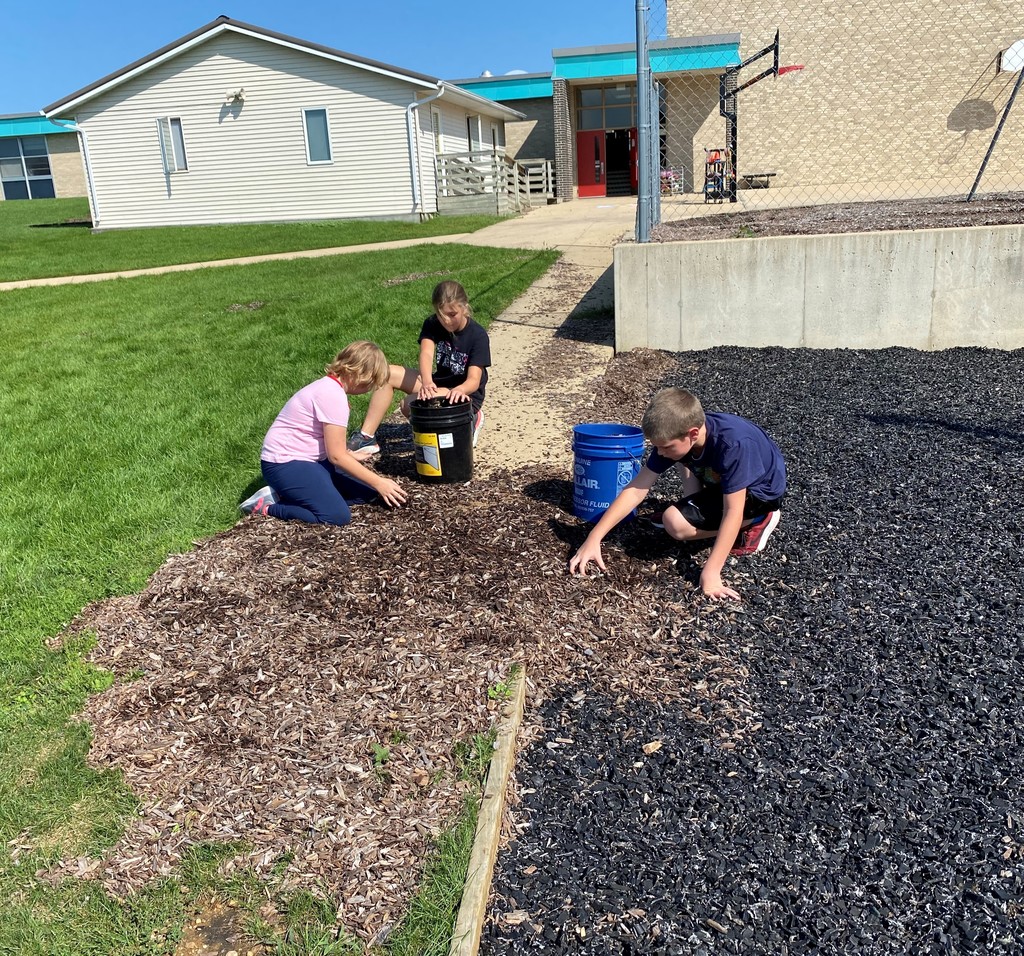 Two of our preschool groups enjoy the beautiful sunshine! #TVPride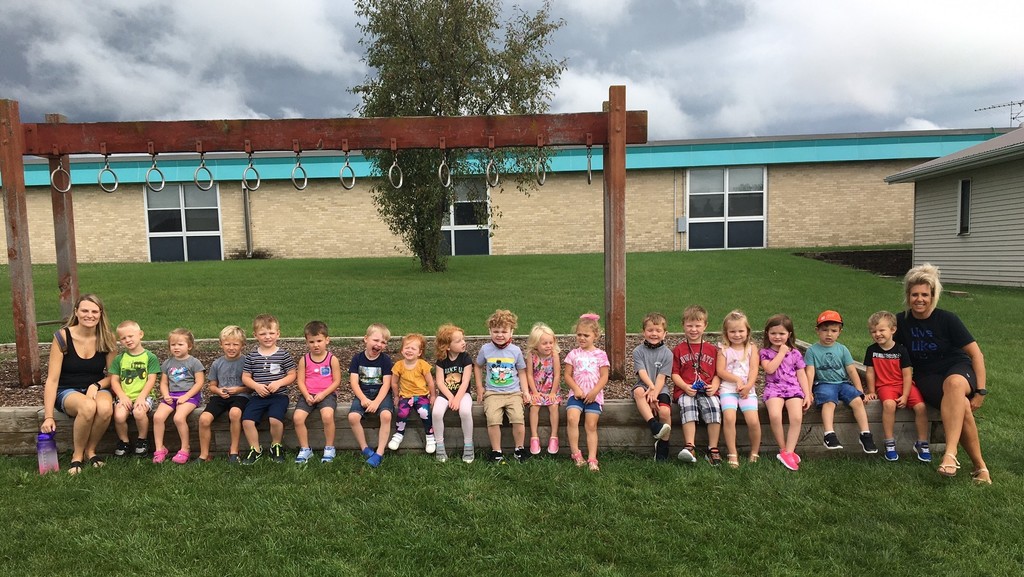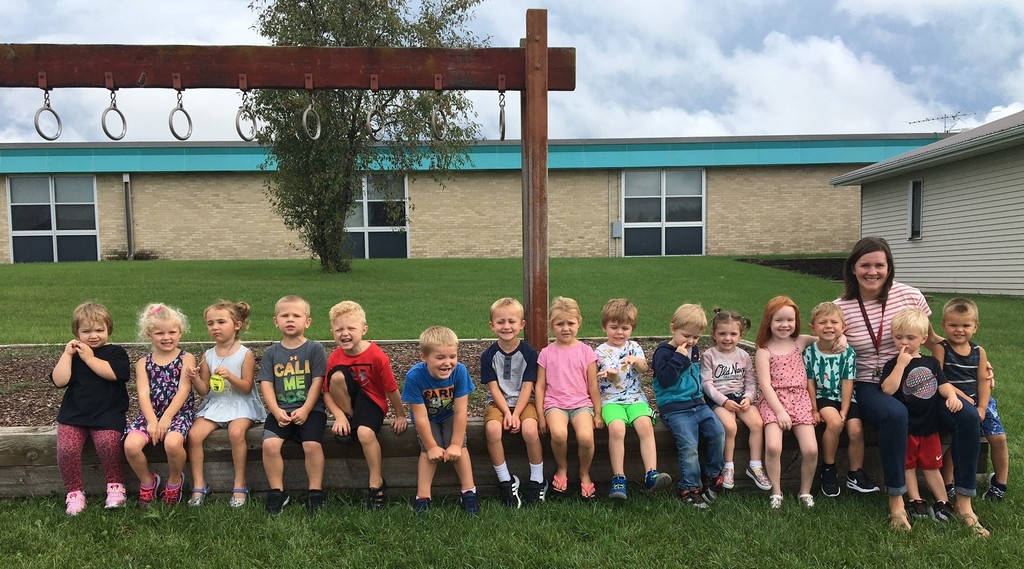 Turkey Valley will have school as normal tomorrow, August 30th. Buses will travel where possible. If you live someplace a bus cannot travel at this time and you can meet the driver some where, please contact the driver or school office to make arrangements. Thanks for your help and patience dealing with these road issues.
WE ARE READY! #TrojanPride #thetimeisnow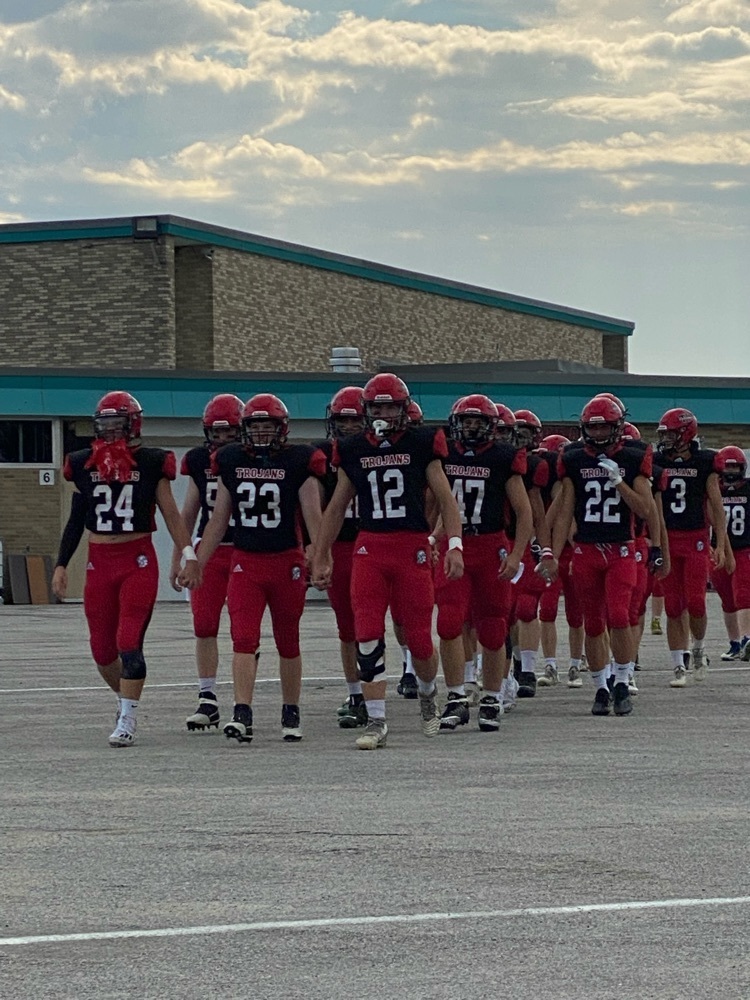 Due to unforeseen circumstances, our NFHS system is down and we are unable to broadcast tonight's football game verse Ed-Co. We apologize for the inconvenience. Game time has been moved up to 6:00 p.m.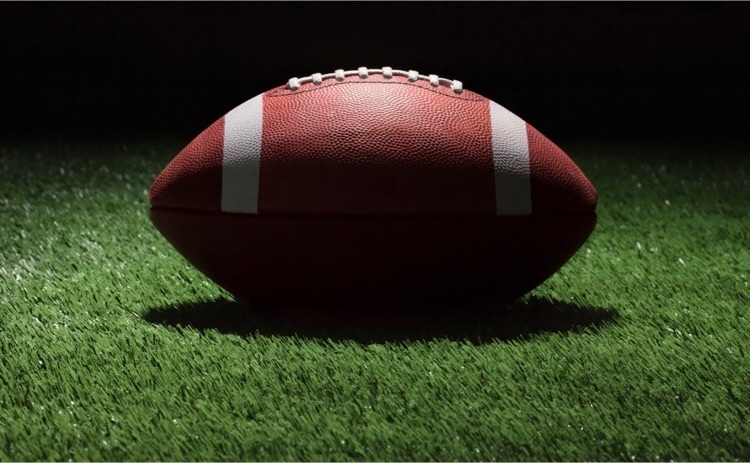 Kickoff for tonight's home football game against ED-CO has been moved up to 6:00 pm due to possible weather. Go Trojans! #TVPride

Playing games in High School Band today! Favorites were "Apples to Apples", "UNO", and "Slapjack"!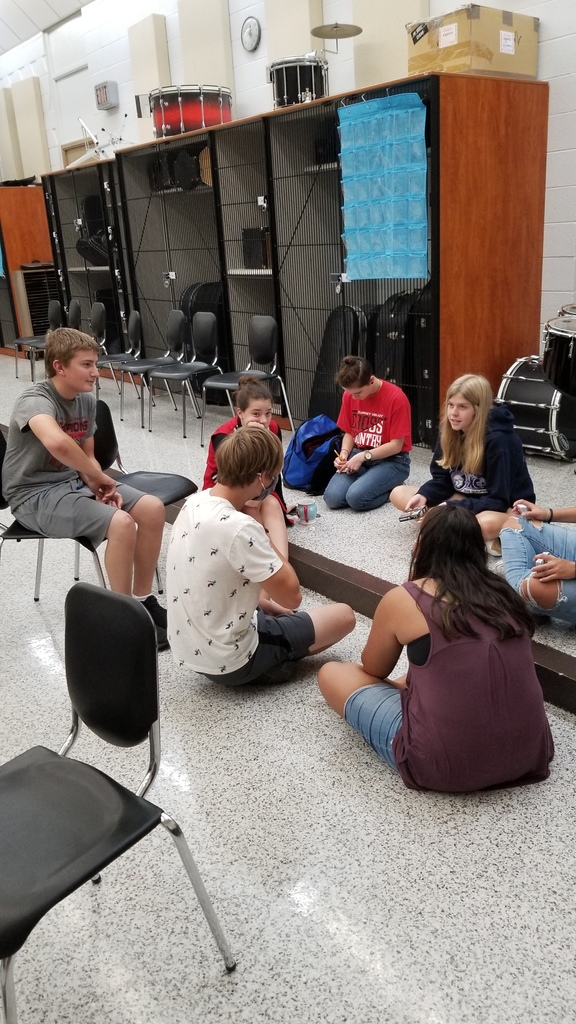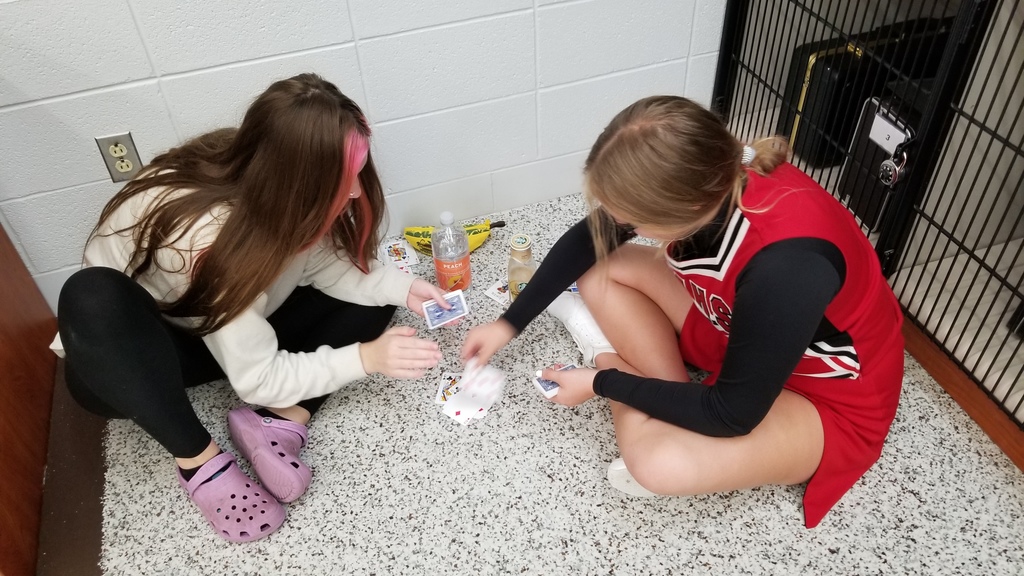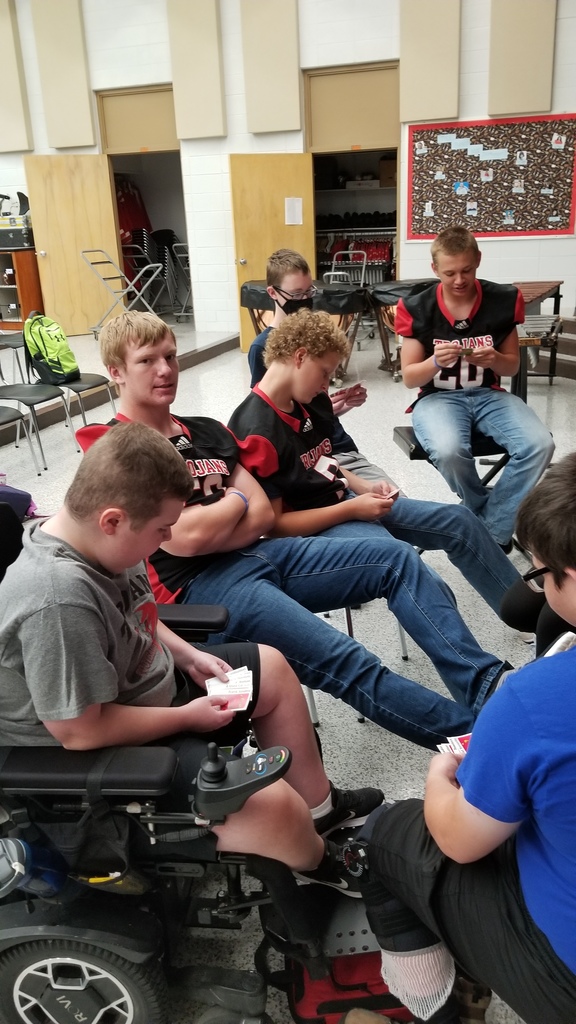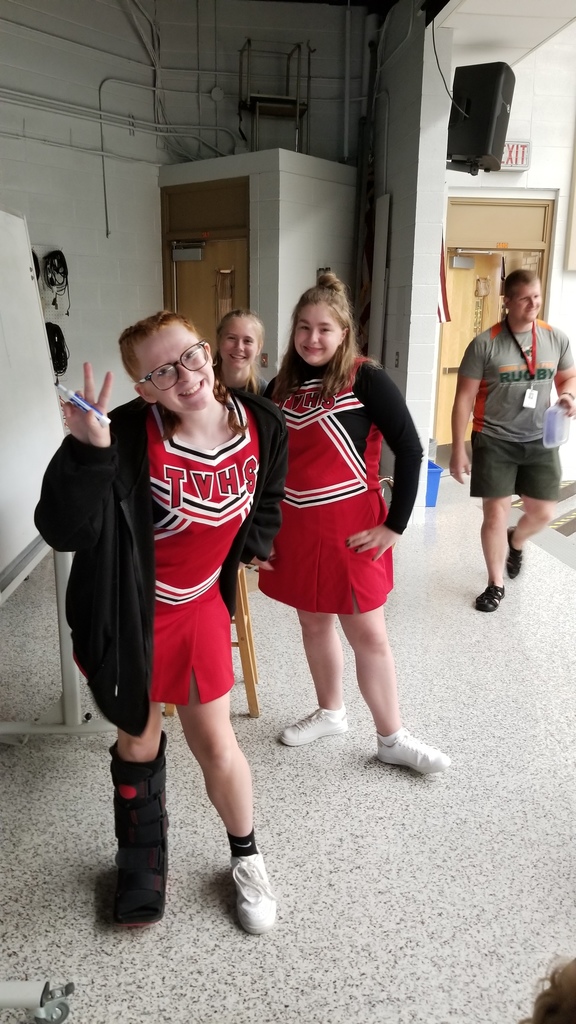 Dear Turkey Valley Families, Friday, August 27th will be our swimming party to congratulate our students currently enrolled in grades 1 - 6 who kept reading over the summer. We will be traveling to the Cresco Fitness Center. Sack lunches from home are NOT needed unless there are dietary concerns for your child. Our Turkey Valley kitchen staff have ordered what they need for the students. Please have your child inform their teacher if they have dietary concerns and must bring an alternate lunch from home. This will assist our kitchen staff in preparing the correct number of lunches. Students need to have reached their goal of 40 picture books or 5 chapter books to attend AND have the form on the back completed, signed, and returned to their teacher in order to participate in swimming. Please help your student get their forms to school by Thursday, August 26th, if they haven't already done so. *Remember to bring a swimsuit, towel, and a plastic grocery bag (if possible) to protect wet items. Student in grades 1 - 3 may wear their swimsuits underneath their clothes when coming to school on Friday. (An extra set of undergarments should be considered) We are looking forward to celebrating our reading successes over this past summer! Sincerely, Turkey Valley Staff of Grades 1 - 6 & Principal Cuvelier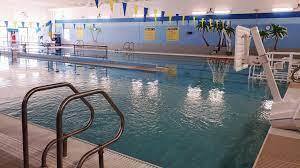 Dear Turkey Valley Families and our Turkey Valley Communities, How wonderful it is to announce that school is starting TOMORROW! We are looking forward to seeing you again and strengthening our relationship with each and every one of you. As we gear up for our new school year, it is important that we share with you our plans for in-person instruction. After going through last year with the mitigation requirements for COVID, the district has learned much about what works in these situations. Most importantly, what is best for our students is to be in school every day, in person. In addition, having our routines as close to normal is very important for individual social emotional health for both staff and students. Per state law, we will not require masks, though anyone who wants to wear one should and we encourage all unvaccinated individuals to wear one as well. As the year progresses, we will continue to monitor the outbreak situation and work with local public health officials to update this plan as the circumstances require. We will start the school year following the fully in-person learning model with the goal to remain fully in-person all year. In order to change to a hybrid or distance model, an Emergency Order would need to come into effect from the governor and we would need to apply for this change in service delivery through the Department of Education. All students and staff will be encouraged to follow the CDC's mask directive on school buses and all unvaccinated students and staff are encouraged to wear masks during the day. Anyone who chooses to wear a mask may also do so. We do ask that parents/guardians please monitor their child's health at home before coming to school. If your child feels ill, the parent should keep the child at home. If COVID-19 is suspected, testing will be encouraged. Our student and staff well-being is a priority. Our school counselor, Ms. Amanda Lawless, and our at-risk coordinator, Mrs. Rhonda Drilling, are available throughout the day for additional support. As always, if you have any questions, concerns, or suggestions, please feel free to contact me. With Trojan Pride, Mrs. Renée Cuvelier (563) 776-6011 ext. 1015 #RelationshipsMatter #thetimeisnow #TrojanPride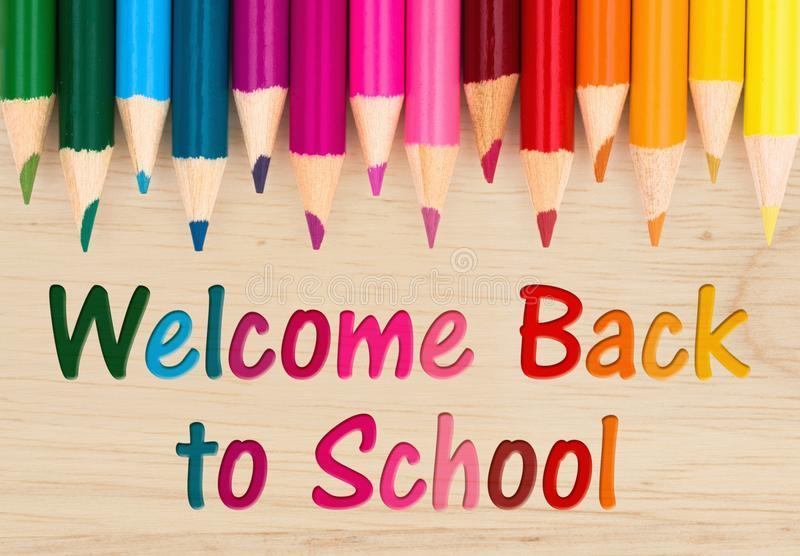 From Ms. Meyer: All band students in grades 6-12 should bring their instruments to school on Thursday, August 26th. All 5th grade students planning to be in band, an email will be sent later with more information! Can't wait to make some beautiful music this year!

Staff kicked off the year yesterday and are so excited to see our TV families at Open House tonight! #TVPride
Changes in our lunch menu for the first week of school: On August 23rd, we will serve baked fish (originally set for Aug. 27) On August 27th, we will serve sub sandwich (originally set for Aug. 23) Breakfast will remain the same as states on the menu.
Dear Seventh Grade Students & Parent(s)/Guardian(s), We will host a seventh grade student orientation on Thursday, August 19 @ 5:30 p.m. Please meet in the music auditorium at 5:30 p.m. Students will receive their class schedule, locker assignment, advisor group, and an overview of seventh grade. Bring your school supplies to place into your locker. Parents - please attend with your student. We expect to be finished by 7:00 p.m. We look forward to seeing you soon! Please contact Mrs. Cuvelier with any concerns or questions.
NOTICE ~ FOR IMMEDIATE RELEASE: Turkey Valley CSD will hold their official "Media Day/Meet the Teams" Event on Friday, August 20th beginning at 6:00 p.m. at Turkey Valley's Football Stadium. Mrs. Cuvelier will introduce Ms. Courtnee Hahn, Turkey Valley's new Activities Director. Ms. Hahn will in turn introduce the following teams: Cross Country - Introduction of Coach and participants; Football Cheerleading - Introduction of Coach and participants; Volleyball - Introduction of Coaches and participants; Football - Introduction of Coaches and participants. Followed by the Turkey Valley intramural Football Scrimmage. We look forward to seeing you there! #TVPride #RelationshipsMatter #thetimeisnow # GoTrojans!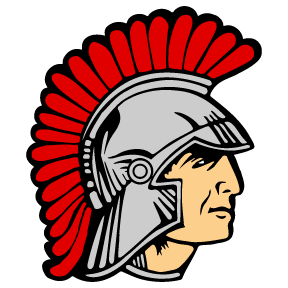 UPDATED: Back to School "Meet and Greet" open house for PK-12 will be held at Turkey Valley on Thursday, August 19th, 5:00 - 7:00 p.m. We look forward to seeing you! #TVPride #thetimeisnow #RelationshipsMatter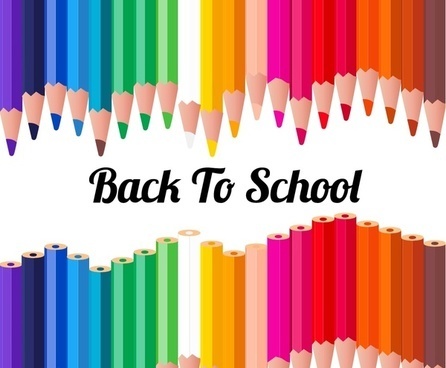 Back to School "Meet and Greet" open house for K-12 will be held at Turkey Valley on Thursday, August 19th, 5:00 - 7:00 p.m. We look forward to seeing you! #TVPride #thetimeisnow